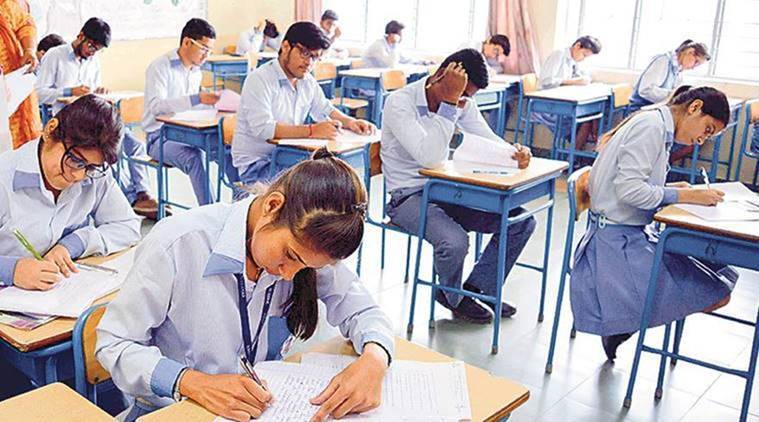 Gear Up for Class 11 Exams
In general, 11th grade is a difficult milestone in your secondary school since you must choose a stream from the trinity of Commerce, Science, and the Arts. Each stream has its relevance and difficulties in terms of preparing pupils for the final challenge of class 12th board examinations. Class 11th is roughly equivalent to a higher level of class 9th, as you explore further into the fundamental concepts and subjects you learned in class 9.
Class 11 differs from previous classes in terms of course material. This is one of the reasons why, after finishing 10th grade, most children become uncomfortable and agitated. If you're seeking effective study ideas for class 11, here's an informative article that will lead you through several methods and strategies you can use to ace your new topics and prepare for tests quickly. 
Tips on How to Study in Class 11 in General
Once your 10th-grade examinations are over, you should be aware that you will be entering an extremely important chapter of your life in 11th grade. Here is a collection of the greatest suggestions and tactics for tackling this incremental stage in your secondary education. They will help you develop a flawless strategy for how to study in class 11. Let's look over.
Creating a timetable will assist you in balancing your study with other daily activities. Simply said, this is one of the most crucial things you can do to effectively manage your time and organise your day. Make a timetable from the moment you get up until you go to bed, to help you wind down the day. Make a schedule of your daily activities and include your study time at regular intervals, dividing it up into different disciplines. It's a good idea to make a list of the things you wish to study each day. Once you've examined each subject, keep checking or crossing it off your list.
Make sure you don't have too much on your plate
While planning your study time is a good technique to come up with a study strategy for class 11, it's equally important to make sure you're getting your everyday duties done on time. Don't take on too many chores in a single day. Each stream in class 11 contains five topics, so split them evenly in a week and devote equal time to each. Don't put too much strain on yourself; instead of taking a dozen things at once, divide them into 5-6 themes and study sensibly.
Along with studying, it is critical to have a peaceful and stress-free state of mind. Take a break from your routine once in a while and do something enjoyable. Spend time reading, journaling, going on a walk, listening to music, watching a movie, or doing anything else that will allow you to get your mind off the everyday burden of studying.
This is one of the most popular methods for studying efficiently. Choose two subjects for the day and flip between them no more than twice. This activity will improve your capacity to grasp and recall information. Maintain a weekly rotation of courses and disciplines to avoid boredom and to maximise your efficiency in covering more material. Take a theoretical and a practical topic, for example, and you will be able to concentrate better.
One of the most prevalent suggestions for how to study in class 11 is to learn how to study smartly rather than cramming things. After finishing tenth grade, most students become perplexed when they are assigned to a stream and exposed to new topics. Many students utilise ways to recall information, but regardless of your major, you should not memorise subjects. The key to learning is to comprehend rather than memorise each subject. A well-understood topic will stick in your long-term memory. It will be easier for you to grasp a subject if you clear up your fundamental comprehension of it. Wherever you're stuck, get assistance from your professors.
Indulge in some physical activities
Physical exercises are one of the most important aspects of your daily routine to include. It is critical to keep your mind and body busy by participating in a variety of physical activities to allow your body to breathe and flourish. Meditation is another option for students who want to improve their attention and concentration. You may improve your memory by 20% by meditating for 30 minutes every day.
How to Study Class 11 Maths?
For engineering students, mathematics is a crucial topic. This topic necessitates the memorising of several formulae. It is not suggested, however, to memorise formulas without first knowing the theory underlying them.
Understand the philosophy underlying each subject and topic by consulting the NCERT texts.

Write down the formulae for a chapter, making sure you understand them, what they represent, and how to apply them.

Make a mental note of the formulae.

Examine the solutions to the issues to learn how to solve them. To learn further, you can always refer to

NCERT MATHS BOOK CLASS 11 in Hindi

for a better understanding of the topic.

Finish the chapter by answering the questions at the conclusion. To get better at Maths, you should practise as much as you can. You will also uncover and learn many shortcuts and strategies to tackle difficulties as you practise.
Conclusion
Class 11 physics, chemistry, math, and biology are not the same as for Class 10 physics, chemistry, math, and biology. There is a significant variation in difficulty. In the Class 11 curriculum, there are new chapters, ideas, and themes, as well as considerably more depth on each concept and topic. You should always have a better understanding of the subject to perform well. In addition, in comparison to Class 10, Class 11 requires a far greater understanding of theories, mathematics, visualisations, and other concepts. In addition, the exam questions are no longer straightforward. As a result, one should plan to score better in exams.